Safety Patrol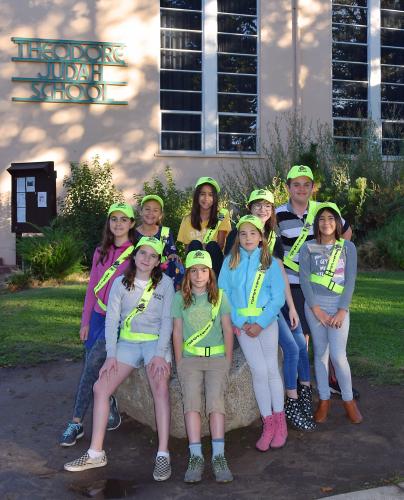 Theodore Judah introducing their first squad of Safety Patrol Leadership Cadets. The Safety Patrol is a select group of 5th and 6th Graders that are committed to providing a safe school environment for all students at Theodore Elementary. Each Cadet had to apply for the position and have a formal interview with Mr. Holding (Principal). A Safety Patrol member should be responsible, respectful, cooperative, and helpful. They should always model the "Principal High Five" expectations.
Duties include:
Hallway monitoring
Helping students get to class or designated areas without running
Assisting/working cooperatively with adults in assigned areas (playground, hallways and, cafeteria)
Greeting families as they enter the building each morning
Duties begin promptly at 7:40 a.m. and end at 8:00 a.m. daily.