Home
Our mission at Theodore Judah Elementary School is to promote confidence and responsibility in our students through an enriched and engaging approach to teaching the core curriculum. The staff works together with our community partners to create an environment where people feel valued and safe so that each student can develop the skills to access core curriculum and to meet grade level standards. Our emphasis on problem solving, critical thinking, strong communications skills and appreciation for diversity provides all of our students an avenue for success in the 21st century.
News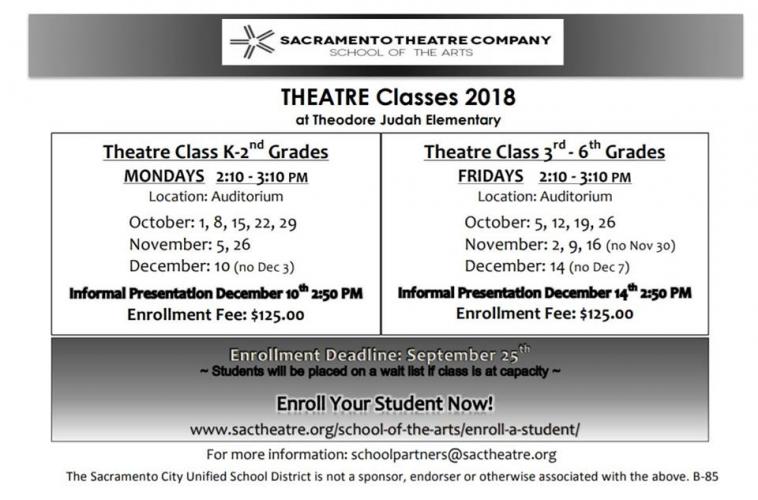 Grades K-2 Mondays from 2:10-3:10
Grades 3-6 Fridays from 2:10-3:10
Enrollment Fee $125
Girls on the Run inspires girls to be joyful, health and confident using a fun, experience-based curriculum which creatively integrates running. Girls, in grades 3rd to 5th grade will practice Mondays and Thursdays from 3:15 to 4:45 p.m. on campus. The season runs from Feb 11 to May 11.
Learn more about Girls on the Run and find out how you can register your girl here: www.gotrsac.org
Space is limited to twenty girls and registration opens via the GOTR website on January 21.