Testimonials
There's nothing better than hearing from the community. See what others are saying about Theodore Judah Elementary.
"We have been at Judah for 5 years and have 3 children who attend here. The staff, teachers and PTA are very dedicated to my children and make sure they are being educated in a diverse environment. The school offers many programs and is always pushing my children educationally to be the best that they can be. I recommend this school to everyone. There is a nice, comforting feeling when I go to work and know that my kids are in such great hands." -Parent
"I have 2 children at TJ. We were lucky to get in during Open Enrollment, and do not reside in East Sac. In fact, we are residents of Oak Park. I was concerned at first that we would not fit in and might even be left out, but my concerns were unwarranted. We transferred schools after learning they were unable to meet the needs of one of my children. The team at Theodore Judah has been so supportive and encouraging to my special child and our family as a whole. Principal Celeste has always been kind, and fellow parents have been warm and inviting. My children are educationally challenged and receive art, music, and garden lessons that keep them engaged. I love this school." -Parent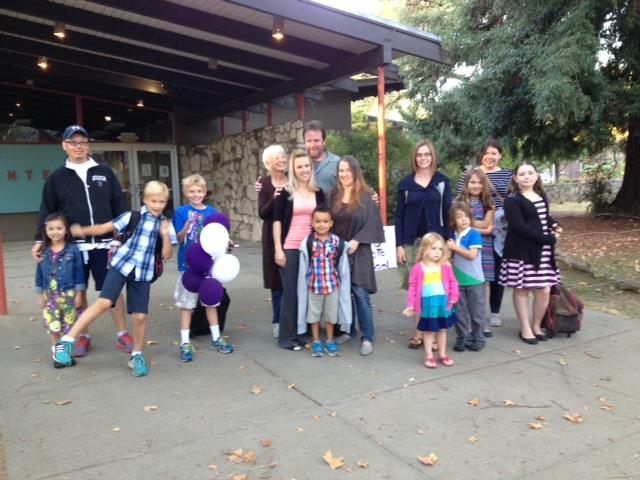 "We are so excited about our experience at Judah. The staff has been very accommodating and welcoming to our child. The philosophy the school has about the inclusion of art, science and music in the school day make the learning environment very engaging. The facility is old and in need of TLC, but parents and community members are doing a great job of keeping that front and center so the district makes improvements. The families that attend watch out for each other and come together to make smart decisions for our children and the education they receive." -Parent
"We have enjoyed our experience at the school. It is not common to find a school that provides Music, Art and Science during the school day when so much emphasis on education is now testing. Judah does a great job of integrating these essential creative and whole child subjects into the school day. The teachers are open and work collaboratively together. The parent involvement is off the charts and the families that attend are nice and approachable. One of my favorite things about the school is its rich history; we walk to school (one of my favorite parts of the day with my kids) and see a number of neighbors that attended the school when they were young. I know my children are loved by staff and other parents, and we are confident that the well rounded education, diversity and community are the perfect fit for our kids." -Parent
"We love the energy and excitement at this school". The focus is on the whole child and not just the pressure of "labels". We have a proud principal that has focused on inclusion and restorative practices. They work on teaching our children to problem solve when they have conflict…not everything is BULLYING! We have 2nd grader and 4th grader and they are very happy to be part of the Judah Family.
Judah was not our homeschool, but we went through the open enrollment to be part of this exciting community. Being a single parent, I love the compassion and care that is expressed. The PTA goes above and beyond to provide kids with music, art and garden. Principal Holding makes everyone feel welcome and is always available. We have been so lucky to have him here from the east coast. The teachers are very fair but some have been firm at times. I don't mind that as they have always held my children to be accountable. Being a single mom, this has been helpful. The office staff is very warm and welcoming. They work very hard.
Want to hear more? Follow the good news by "liking" the Theodore Judah PTA Facebook page.